WE HAVE LOTS OF FURNITURE AT THE SHOPS ON MAIN in TR. BUT DON'T DELAY,
BECAUSE OUR FURNITURE SELLS QUICKLY.
This is the mite in the newspaper ad, selling for $175.00, it is ready for your home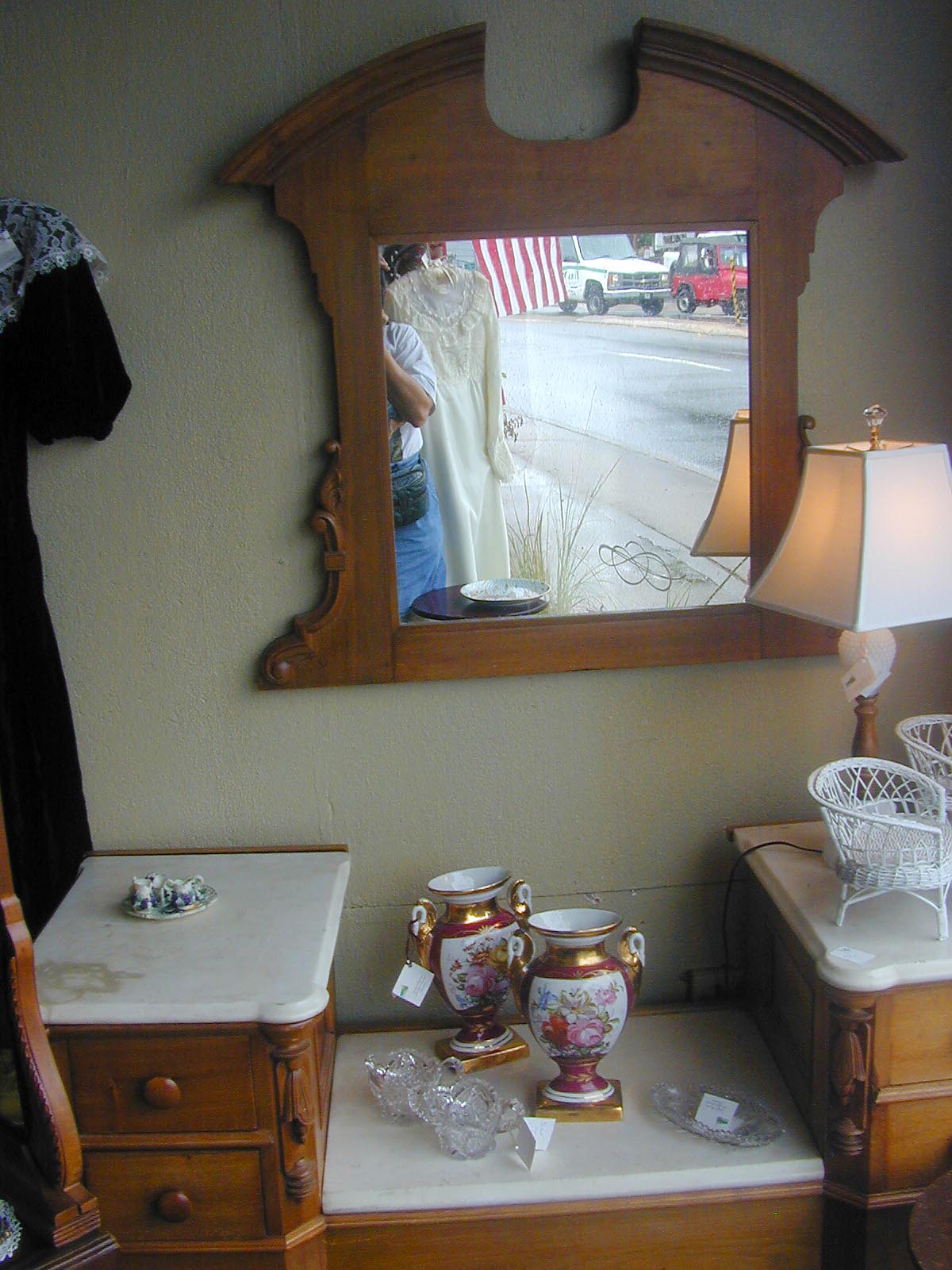 <--------------
The wicker chair is elegant, and converts to a fire screen when you attach the back to a wicker base which is part of the package.

The little dresser has three pieces of marble on it, and the mirror hangs on the wall behind it. This is likely to be early 20th century.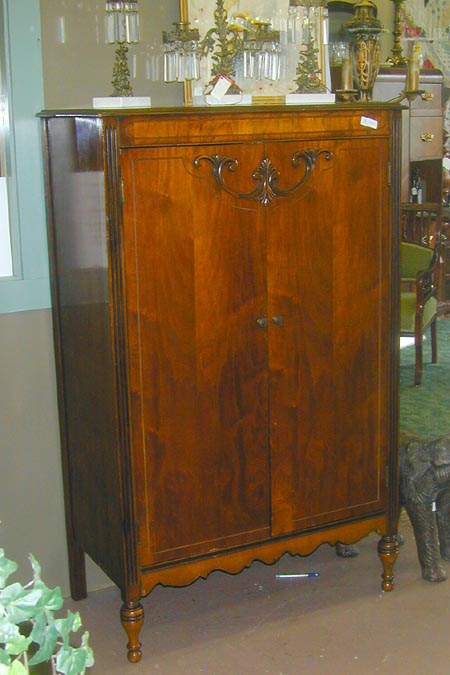 This piece sells for $450.00 and is nicely carved. It would make a wonderful entertainment center.









In the Green Room, we have some nesting Fruitwood tables, a Victorian side chair, and a waterfall bedroom suite which has just been refinished. It features a nice dresser, beautiful tall boy with built in desk, and a turned bed. This suite is a bit expensive, but it would look very elegant in your home. Yes, those are feathered hats from NYC on the fruitwood tables. I told you we were eclectic.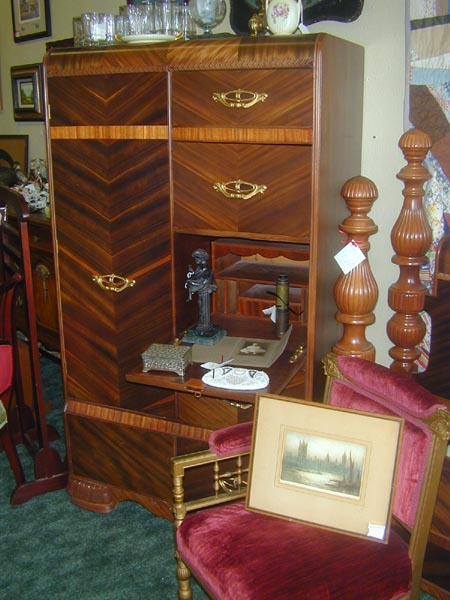 and did I tell you about the glass fronted book cases? The barristers book case? The Victorian chair with the bent back legs to allow a lady to sit comfortably with a hoop? You have got to see that chair! The shops are open 7 days a week. Call 864-834-7589 for details or email us at: Sally@cmstamps.com.